Roppenheim The Style Outlets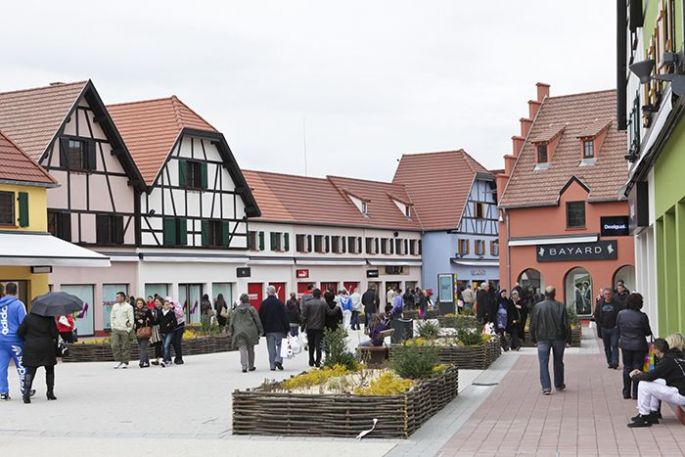 Round-Trip Transfer to Roppenheim The Style Outlets
165.00€ Business Sedan (1-3 passengers)
215.00€ Business Van (1-8 passengers)
Important !
Reservation required 24 hours in advance. For all urgent trips, please contact us by phone at +33 (0)6 52 17 44 11, 7 days a week, 24 hours a day.
Transfer to Roppenheim The Style Outlets: Private Shuttle and Driver Services
Private Shuttle to Roppenheim The Style Outlets: Explore a Variety of Affordable Clothing, Accessories, and Home Decor Brands with over a Hundred Stores. (Approximately 4 Hours)
Please note that meals, drinks, entrance fees (unless otherwise stated) are not included in the price.
The departure will be from Strasbourg, and the transfer is available for 1 to 8 people.
Duration: The round-trip transfer usually takes 5-6 hours, departing in the morning from Strasbourg and returning in the late afternoon. The exact duration may vary depending on traffic conditions and the time spent at each location.
Learn more about the tour:
Embark on a private shuttle with a private driver to a Shopping Paradise!
Let your private chauffeur drive you in tranquility to The Style Outlets, where you can indulge in exceptional discounts on a selection of top brands.
Next, explore the stylish boutiques and browse through racks filled with clothing, accessories, and home goods, all at attractive prices.
Moreover, The Style Outlets offers convenient amenities such as resting areas and restaurants, where you can relax and refuel during your shopping day.
Whether you are a fashion enthusiast or simply in search of great deals, The Style Outlets will cater to your shopping desires.
Your private chauffeur will be at your disposal, ensuring a comfortable transfer and a personalized experience.
Transfer to Roppenheim The Style Outlets / Private Shuttle
TOP 10 things to do in Alsace
1. Visit Haut-Koenigsbourg Castle: Explore this restored medieval castle and enjoy panoramic views of the surrounding region.
2. Taste Alsace wines: Venture into the picturesque vineyards of the region and indulge in the famous Alsatian white wines.
3. Explore the Alsace Wine Route: Travel along this scenic route and discover charming wine villages and wine cellars.
4. Visit Strasbourg Cathedral: Admire the Gothic architecture of this iconic cathedral and climb to the observation platform.
5. Stroll through Petite France in Strasbourg: Wander through this picturesque neighborhood with its half-timbered houses.
6. Explore the city of Colmar: Discover the canals of "Little Venice".
7. Discover the Northern Vosges Regional Nature Park: Explore this preserved natural park, hike through picturesque landscapes.
8. Visit the Unterlinden Museum in Colmar: Admire the famous Isenheim Altarpiece and explore the art and history collections of this renowned museum.
9. Take a cruise on the Rhine: Enjoy a panoramic cruise on the Rhine River, discover picturesque landscapes, and see the castles along the way.
10. Taste Alsatian cuisine: Don't miss the opportunity to savor the culinary specialties of Alsace..
These activities will allow you to experience the best of Alsace, from its rich cultural heritage to its picturesque landscapes and delicious gastronomy.