Transfers Airport - Europa Park - Airport
Transfers Europa Park:
Welcome to Europa Park, your gateway to fun! If you plan to visit this amusement park in Rust, Germany, you are going to have an unforgettable experience. But before you dive into the excitement, you need to take care of the logistics of getting there. This is where airport transfers come in.
Thanks to our private airport transfer, taxi, VTC and shuttle services, your trip to Europa Park will be smooth and stress-free. Whether you are arriving at Strasbourg, Karlsruhe/Baden-Baden, Frankfurt, Stuttgart or Basel-Mulhouse-Freiburg airport, our team of professional drivers will be there to greet you on arrival and whisk you off to Europa Park in style.
Important
Reservation required 2 hours in advance. For urgent trips, please contact us by phone at +33 (0)6 52 17 44 11, 24/7. Our team is available 7 days a week, 24 hours a day to cater to your last-minute needs
Why choose our airport transfer services?
During your journey to Europa Park, you may be wondering why it's preferable to choose a chauffeured car or private transfer service from the airport instead of other transportation options. The answer is simple: our airport transfers offer numerous advantages that will allow you to fully enjoy your experience at Europa Park.
First and foremost, our airport transfers are incredibly convenient. After a long flight, the last thing you want to worry about is finding transportation to get to Europa Park. By pre-booking your transfer with ARM VTC from the airport, you can rest assured that a professional driver will be waiting for you upon your arrival and will take you directly to your destination.
Furthermore, our airport transfers also provide optimal comfort. Our vehicles are spacious, air-conditioned, and equipped with everything you need to relax during the journey. You can rest, enjoy the scenery, or even get into the Europa Park spirit by listening to music or watching videos. Our experienced drivers will ensure that your trip is pleasant and hassle-free.
Lastly, airport transfers save you time and money. By avoiding the queues of public transportation and potential delays, you'll arrive at Europa Park more quickly and can start enjoying all the attractions right away.
By choosing our transfers, you guarantee yourself a stress-free journey and can fully immerse yourself in your stay at Europa Park.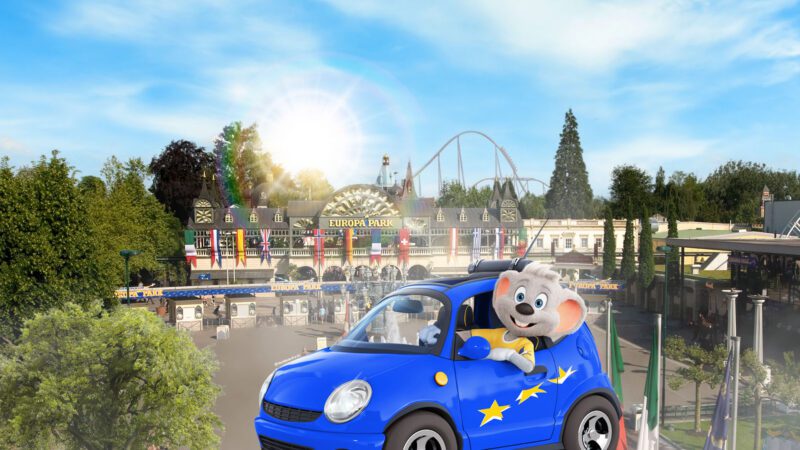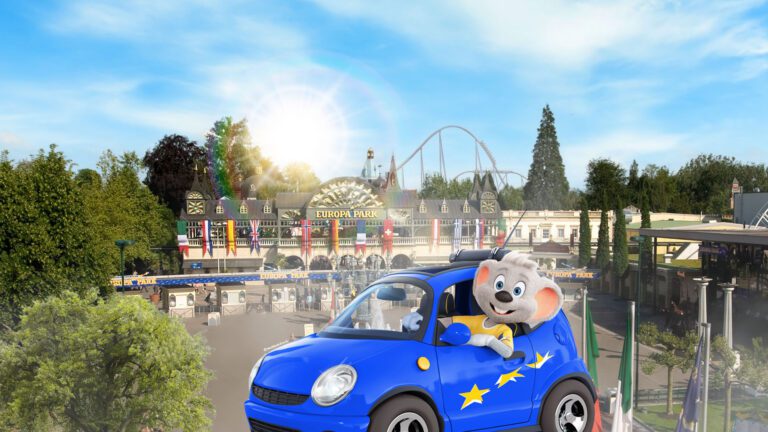 How to book a transfer to Europa Park?
Booking a transfer to Europa Park is quick and easy. Just follow a few easy steps to ensure everything is ready for your arrival.
Choose the point of departure, the airport of arrival, the number of passengers and the date and time of your arrival. You will then see a list of available transfer options, with prices and details for each option.
Whether you opt for a private driver, a VTC or a shuttle, we have solutions adapted to all types of travellers. Our private drivers offer a personalized and top-of-the-range service, while our VTC offer you comfort and flexibility. Our shuttles are ideal for groups or families traveling together.
Once you've chosen the transfer option that's right for you, all you have to do is fill in your details and proceed to payment. We accept major credit and debit cards, as well as secure online payments. Once the payment has been made, you will receive a booking confirmation by e-mail, with all the details of your transfer.
It is important to book your transfer in advance, especially if you are traveling during peak periods or holidays. This allows us to plan your transfer and ensure everything is ready for your arrival. Don't forget to check your booking details before you leave to make sure everything is in order.
Other recommended attractions and accommodations near Europa Park
Besides Europa Park, the area is full of other interesting attractions to discover during your stay. Here are some of the most popular nearby attractions:
1. Hohenzollern Castle: Located near Stuttgart, Hohenzollern Castle is one of Germany's most spectacular castles.
2. The Black Forest: Just a few kilometers from Rust, the Black Forest is a popular destination for nature lovers.
3. Strasbourg: Located on the Franco-German border, the city of Strasbourg is a must-see destination.
If you plan to spend several days in Europa Park, it is best to book accommodation near the park. Here are some suggestions for recommended accommodation nearby:
1. Hotel "Europa-Park Erlebnis-Resort": Located directly inside Europa Park, this hotel offers easy access to the park's attractions. Guests can choose from a variety of rooms and suites, all decorated in a unique themed style.
2. Hotel "Colosseo": Inspired by Italian architecture, this hotel offers spacious and elegant rooms, as well as a wide range of facilities, including an indoor swimming pool, restaurants and a spa. The hotel is located a few minutes walk from Europa Park.
Also discover our excursions and tourist circuits in Alsace and the Black Forest !