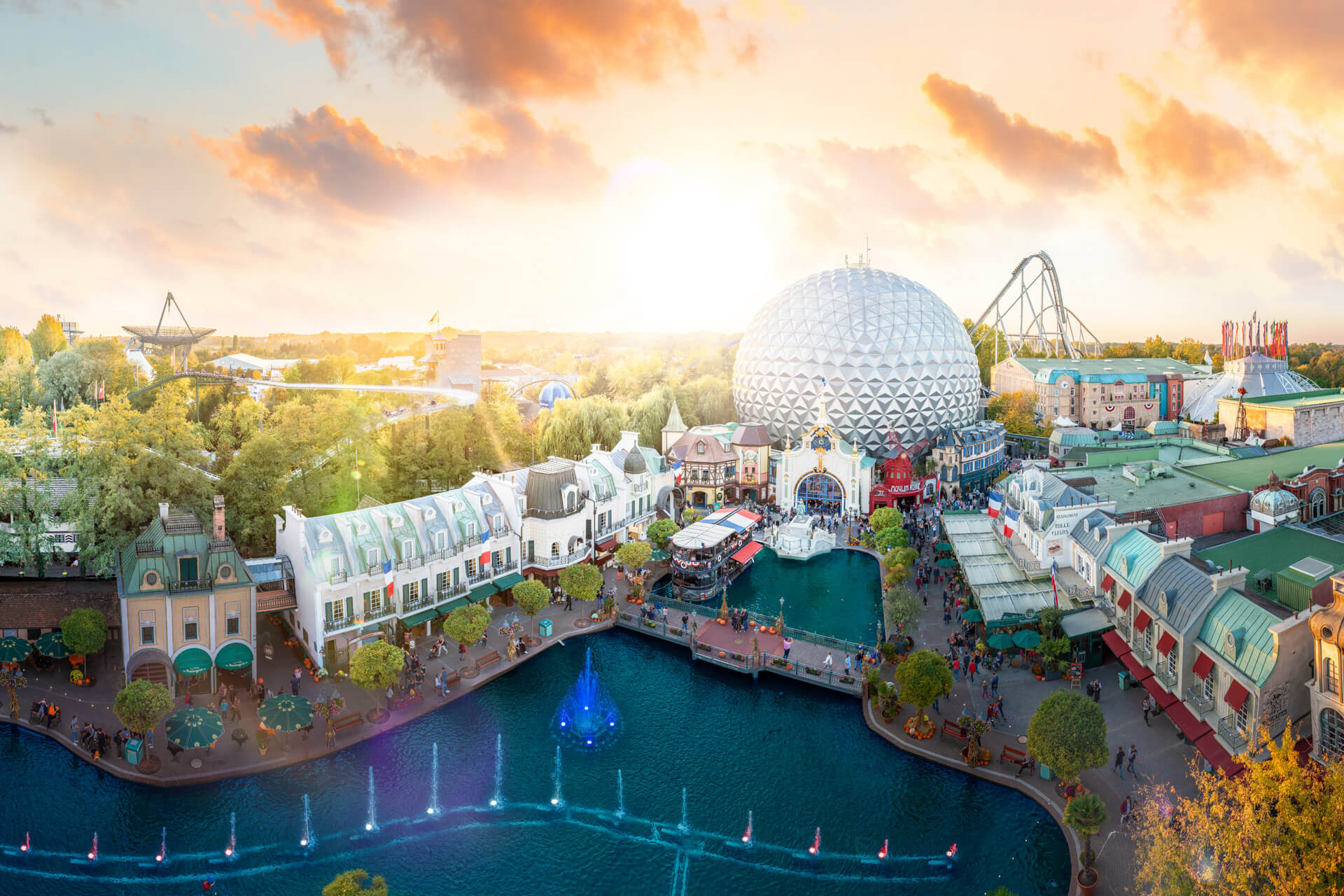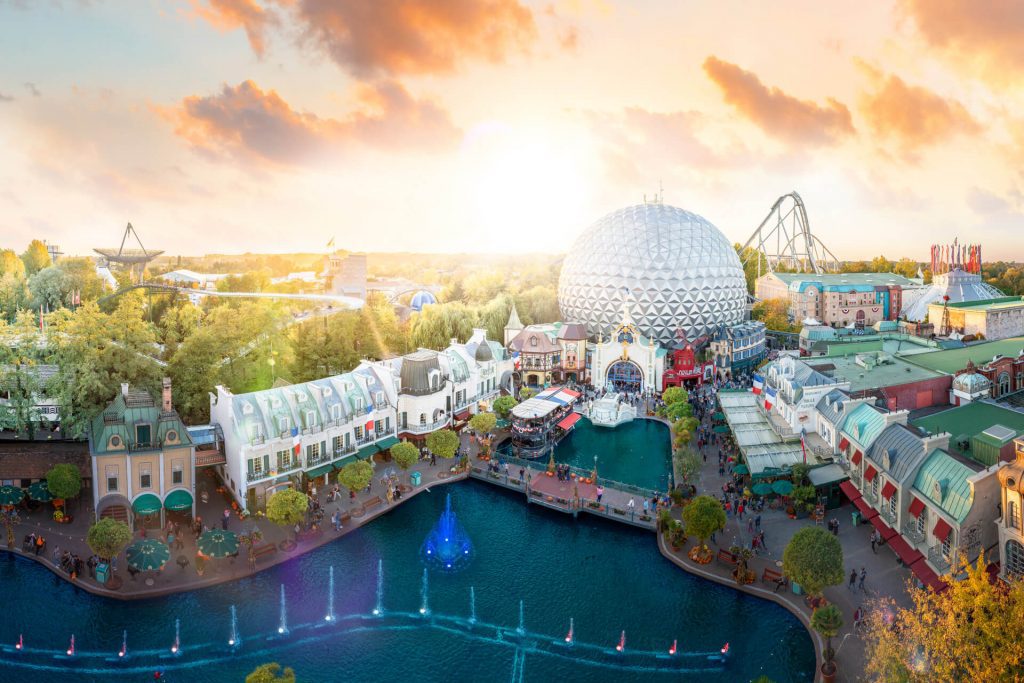 Europa Park transfer (round trip)
165.00 € Business Sedan (1-3 passengers)
220.00 € Van Business (1-8 passengers)
Important !
Mandatory Reservation 24 Hours in Advance. For any urgent or last-minute bookings, please contact us directly by phone at +33 (0)6 52 17 44 11. Our dedicated team is available 7 days a week, 24 hours a day
Europa Park transfers (round trip)
Enjoy a relaxing time with family or friends with our round-trip transfer service to Europa Park.
The one-way transfer will take you directly from Strasbourg to Europa Park, where you can immerse yourself in an exciting experience filled with rides and attractions.
After a thrilling day, our private driver will safely bring you back to Strasbourg, allowing you to relax and reminisce about your incredible memories.
Please note that meals, drinks, and entrance fees (unless otherwise stated) are not included in the transfer price. For entrance reservations please book with the link below: Europa/Park
The departure will be from Strasbourg, and our transfer service can accommodate from 1 to 8 people.
The duration of the round-trip transfer is usually 8 to 9 hours, with a morning departure from Strasbourg and a late afternoon return. Please note that the exact duration may vary depending on traffic conditions and the visit to each site.
Discover more about the tour
Enjoy a comfortable and convenient transfer to Europa Park, one of the most popular amusement parks in Europe. Our private transfer service ensures a stress-free arrival, allowing you to focus on the fun and adventure that await you.
Relax as our professional driver takes care of the transportation logistics. Our vehicles are well-maintained and designed to provide a comfortable journey for you and your group.
Explore two must-visit destinations in one day: Europa Park and Rulantica. Our private transfer service allows you to fully enjoy this unique experience.
Start your day by boarding our private VTC (Chauffeured Car Service) from Strasbourg. During the journey, let our experienced driver guide you and enjoy the picturesque landscapes of the region.
Once you arrive at Europa Park, get ready for sensational adventures. Discover a multitude of breathtaking attractions, from thrilling rides to astonishing shows. Immerse yourself in the enchanting atmosphere of each themed area and let yourself be transported to imaginary worlds.
After exploring Europa Park, head to Rulantica, the adjacent water park. Dive into refreshing pools, slide down dizzying water slides, and enjoy exciting water attractions. Whether you're seeking thrills or simply well-deserved relaxation, Rulantica has something to offer.
At the end of this memorable day, our private driver will safely take you back to Strasbourg, ensuring that you can relax and reminisce about your incredible memories.
Book your transfer with a private driver now and allow yourself to be transported through the remarkable sights of Alsace. Enjoy personalized service and absolute comfort for an unforgettable experience in this beautiful region.
Our drivers are experienced and knowledgeable about the area, ensuring a smooth and enjoyable journey.
Experience the luxury of traveling in a comfortable Cars with a private driver who will cater to your needs and preferences. Sit back, relax, and take in the breathtaking views as you are driven through the scenic routes of Alsace.
In addition to transfers, we also offer a variety of other excursions and tours to enhance your visit to Alsace. Explore the Alsatian wine route, discover the rich cultural heritage of Strasbourg, or embark on a gastronomic adventure to taste the local cuisine.
Don't miss out on the opportunity to explore the remarkable sites of Alsace with ARM VTC. Book now and enjoy a personalized and unforgettable experience in this magnificent region.
Please refer to our other excursions and transfers for more options to enhance your trip: Round-Trip Transfer to Roppenheim The Style Outlets, Excursion in Alsace (Colmar, Eguisheim, Riquewihr, Haut Koenigsbourg Castle)…
TOP 10 things to do in Alsace
1. Visit Haut-Koenigsbourg Castle: Explore this restored medieval castle and enjoy panoramic views of the surrounding region.
2. Taste Alsace wines: Venture into the picturesque vineyards of the region and indulge in the famous Alsatian white wines.
3. Explore the Alsace Wine Route: Travel along this scenic route and discover charming wine villages and wine cellars.
4. Visit Strasbourg Cathedral: Admire the Gothic architecture of this iconic cathedral and climb to the observation platform.
5. Stroll through Petite France in Strasbourg: Wander through this picturesque neighborhood with its half-timbered houses.
6. Explore the city of Colmar: Discover the canals of "Little Venice".
7. Discover the Northern Vosges Regional Nature Park: Explore this preserved natural park, hike through picturesque landscapes.
8. Visit the Unterlinden Museum in Colmar: Admire the famous Isenheim Altarpiece and explore the art and history collections of this renowned museum.
9. Take a cruise on the Rhine: Enjoy a panoramic cruise on the Rhine River, discover picturesque landscapes, and see the castles along the way.
10. Taste Alsatian cuisine: Don't miss the opportunity to savor the culinary specialties of Alsace..
These activities will allow you to experience the best of Alsace, from its rich cultural heritage to its picturesque landscapes and delicious gastronomy.